We deliver solar projects to commercial clients with one focus in mind: to help you reduce operating expenses while increasing your profitability.
Our experience has taught us that the financial outcome of solar can vary considerably from one business to another, so it's our job to assess the viability of solar for your business. That way, you can answer the most important question: "Is it worth it?"
BENEFITS
→ Investment payback period of 2 - 7 years
→ Hedge against rising electricity costs
→ Nil capital outlay / cash flow positive options
→ Reduce carbon emissions
→ 25 year product warranties
KEY CONSIDERATIONS
→ Available roof space & orientation
→ Electricity & network tariffs incurred by client
→ Energy consumption profile
→ Budget and funding options
→ Solar system component selection
VISY BOARD ADELAIDE (2.136mW)
Sunshine Plaza Shopping Center (1.044mW)
FINANCE SOLUTIONS
While solar power can be a compelling way to reduce operational costs within your business, we understand that allocating funds for capital expenditure can often be challenging. As such, we offer a number of solutions which deliver savings from day one with zero upfront costs.
OUR CLIENTS
We have delivered solar systems to businesses right across Australia in a range of sectors, including retail, manufacturing, warehousing, healthcare, aged care, education, and engineering.
Below is a snapshot of just some of our valued clients.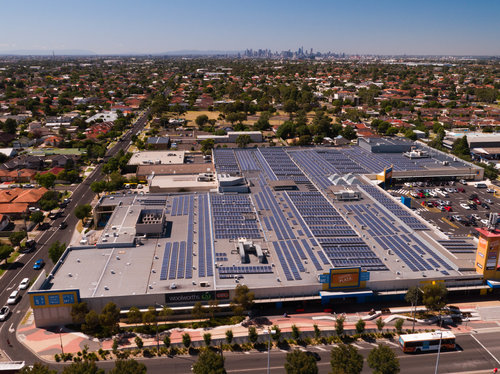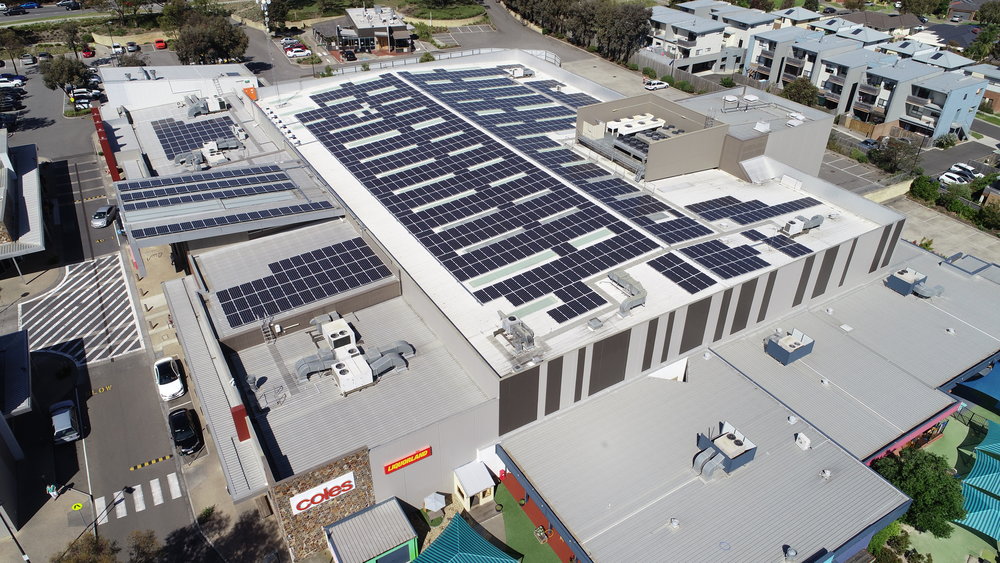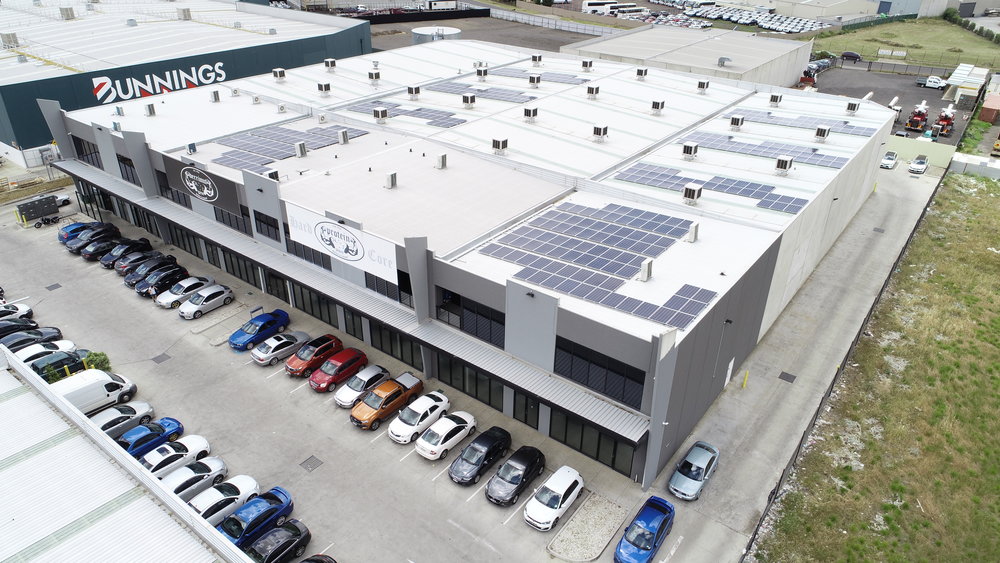 Are subsidies available for businesses?
Yes, there are a range of generous subsidies and initiatives available to businesses purchasing solar power. Your eligibility for these programs, and the extent of the funding, will depend on a number of factors. As part of our service, we will identify the various subsidies your business is eligible to receive and claim them on your behalf.
What is the return on investment (ROI)?
The financial benefit provided by solar power will depend on the size of the system and the rate you currently pay for electricity. Contact us for information on the savings generated by different sized systems and we'll provide you with the information you need to make an investment decision by developing a customised feasibility proposal outlining project capital cost, energy yields, investment returns and payback periods.
Do I need to pay upfront?
No, you won't need to pay upfront. It is common practice for clients to install systems via tax effective leases or Power Purchase Agreements. Based on the rate you pay for electricity, Energy Aware will assess the viability of these investment options for your business. The target objective under both models is for the system to pay for itself so you save money immediately.
What size systems are available?
Our commercial systems range from entry level 10kW - 30kW units up to large-scale 500kW+ production facilities. The modular design of the solar components means packages can easily be scaled up or down depending on your specific requirements.
What is the right size system?
The appropriate system for your premise will depend on the available roof space, the rate you pay for electricity, and your budget and funding considerations. Energy Aware will take these factors into account and present a number of costed options with accompanying return on investment analyses. In order to maximise the financial benefits, we recommend installing a system that produces enough electricity to offset the regular daytime usage of your business without feeding excess power into the electricity grid.
What information do I need to provide?
In order for us to prepare an accurate financial return analysis, we simply require copies of your electricity bill and, if convenient, authorisation to obtain your meter data from your electricity retailer.
Are any third party approvals required?
Before a large-scale solar system can be installed, the electricity network operator must give their approval. Depending on the system size, this may necessitate the preparation of electrical engineering reports and studies. Working with our electrical engineering consultants, Energy Aware will develop all the necessary reports. In addition, the electricity network operator may require the installation of additional hardware to help protect the electricity network.
For insurance purposes, we advise that the roof be certified to support the weight of the solar panels and mounting system. Energy Aware can arrange this certification and engage an engineering firm on your behalf.
Who installs the system?
Energy Aware, through our network of fully registered and licensed electricians. In order to claim the government rebates, our installers are fully trained and accredited with the Australian Clean Energy Council.
Is any maintenance required?
Solar power systems require minimal maintenance, however we provide an operation and maintenance plan for you to follow to ensure your system will operate efficiently.
Can I choose my electricity company?
Yes, you are free to choose any electricity company for your normal power supply.
Do you need to penetrate my roof?
No, if you have a concealed roof design (Klip Lok, Longline, etc.) we will install non-penetrating roof mounting brackets. If your roof has exposed screw lines, we will use the existing screw points to anchor the mounting system to the roof.